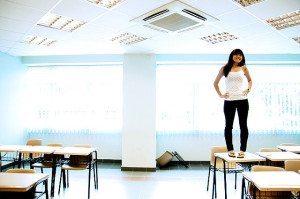 At an early age Debbie was segregated from many of her friends when placed in a self-contained gifted class. She experienced what it was like to be, and also be labeled as, different from the norm. Then, as the mother of five gifted children, she felt the joys and pains her offspring went through as a result of their I.Q.
As a result of her own experience, she realized that the gifted and creative have a real need for counseling that addresses their specific social and emotional peculiarities. She found evidence of a higher degree of emotionality, first reported by the psychiatrist Dabrowski in his Theory of Positive Disintegration, and some social ineptitude that made this population particularly vulnerable to hurt and ostracism.
She now uses her years of experience with the gifted and creative (top 2% of the population) to provide direction and guidance to maximize their potential and minimize their vulnerabilities. Debbie works with helping in extreme emotionality, perfectionism, underachievement, and Asperger's. Debbie's primary techniques involve the use of psychodynamic and supportive therapy.
Debbie is available to make school visits to help customize lesson plans for maximum stimulation to help youth normalize their experience.